The KOKADI Story - how it all began.
KOKADI! A star conquers the firmament!
KOKADI said the then 17-month-old daughter all day long. From morning till night. During this time Ceyda Temur, herself an enthusiastic "surrogate mom" and founder of KOKADI came up with the idea of launching her own brand on the baby carrier market.
Her Baby Carrier should be organic in any case, because such a small baby likes to suck on it. And it should also fit the current zeitgeist: Young, flexible, trendy.
She created various designs, played with the colors - and in July 2010, our first baby was born. Baby Wrap was born: The Stars. Right after that followed the model "Melody".
In the meantime, we have launched over 600 designs and delight mothers from over 50 countries every week with a new limited edition!"Now we finally know what my daughter wanted to tell us back then. She supported us in the opinion to fulfill our dream and also gave us the company name right away." KOKADI.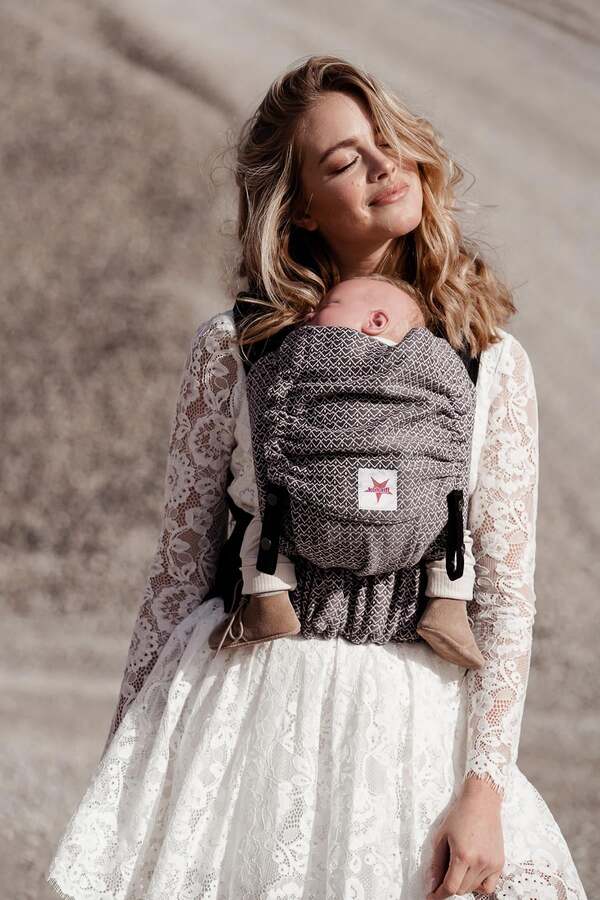 Simply unique!
"Babywearing goes fashion" - Our ever-changing collections, fashionable, colorful and stylish, are our trademark. With a lot of love all products and designs are designed in our Head Office, near Munich, and hand sewn in Europe. Thanks to the unique organic - fabric quality made from high quality materials promise Baby Wrap, Baby Carrier and Co. a high wearing comfort and are easy to put on - crucial in an often stressful everyday life of parents.
Already knew? KOKADI In 2013, the German company "Full Buckle" launched Baby Carrier produced - our KOKADI Flip.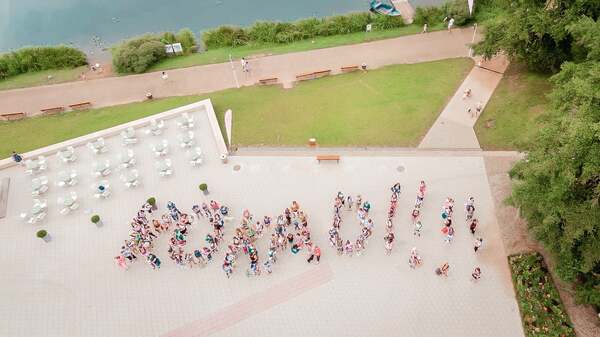 KOKADI connects!
Organic and trendy, practical and safe, ergonomic and comfortable, sustainable and modern, urban and natural - In short: KOKADI combines fairly produced top quality with current trends. Speaking of top quality: In product development and final production, the aspects of safety and ergonomics for babywearing parents and babies have of course absolute priority. The Baby Carriers and Baby Wraps not only support the ergonomically correct position of the baby carrier, but also promote the physical and psychological development of the child, who can experience the world intensively at mom and dad's side. A (bond) that can't be more intense!
KOKADI - more than Baby Wraps and Baby Carriers!
From cuddly scarves and baby blankets to cuffs and carrying jackets to pupidu cloth diapers and accessories for moms - The KOKADI-range is growing and growing. We know exactly what babywearing parents and their little darlings need. And so that not only the little ones with KOKADI cuddled up and covered, there is also a large and constantly growing selection for parents themselves.
KOKADI is more than just a label, KOKADI is an attitude towards life
From the belly to the heart: Even after pregnancy, your little darling feels best when he or she can feel the heartbeat of mommy or daddy and can snuggle up to the warm skin that smells so wonderful. Baby Carriers and Baby Wraps from KOKADI help to preserve this intimate feeling until the child reaches walking age. So that mom, dad and child feel equally comfortable surrounded by wonderfully soft, cuddly fabrics and can enjoy this intense (and far too short) time to the fullest.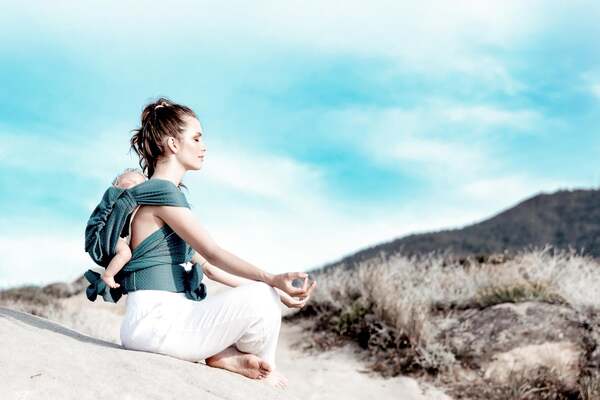 KOKADI embodies the attitude to life of the new generation of parents
Practical solutions, easy to use, optimally tailored to the healthy development of the child, fairly produced, in organic quality and always keeping an eye on the latest fashion trends - that's exactly what many modern moms and dads want.
With their distinctive babywearing products, we at KOKADI combine all these characteristics under one brand and thus stand for a lifestyle that combines sustainability with trend awareness. A wearing experience that more and more parents appreciate...
Responsibility & family friendliness
In the manufacture and production of the fabrics and products, the KOKADI We attach particular importance to organic farming with sustainable production, environmental awareness and careful use of resources. We also demonstrate responsibility toward our employees. They can choose from various models to combine family and career. It is not without reason that we have been certified by the Bertelsmann Foundation as a family-friendly employer since 2015.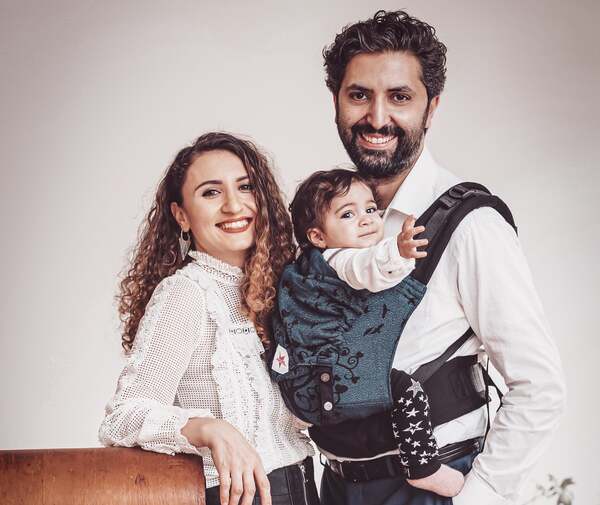 Social responsibility
Full quality control also includes the considered selection of suppliers. For example, we closely monitor that fair working conditions in accordance with European standards apply to local employees. At the same time, we also volunteer in various areas to help out quickly and unbureaucratically where help is needed.